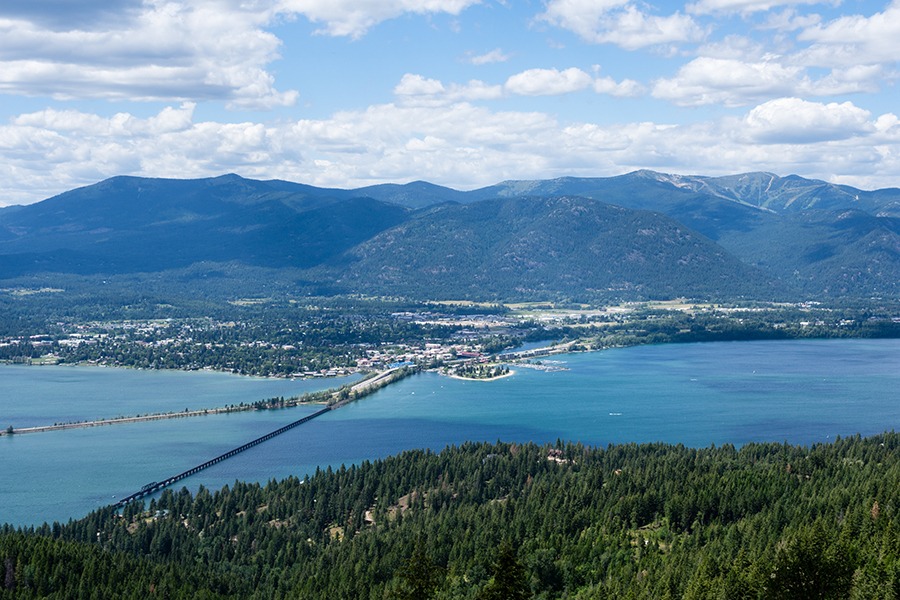 Family Owned, and Locally Operated
Monarch Marble & Granite is a granite, Quartz and marble fabrication shop based in Sandpoint, Idaho. We are a family company, owned and operated locally. We have many years of experience working with contractors and homeowners, transforming houses into homes through solid work ethics and a commitment to quality that is unmatched.
Over the years we have earned a reputation for craftsmanship, honesty, ingenuity and integrity. We will work hard to find a countertop solution that fits not just your dreams, but your budget as well. When you are choosing a company to invite into your home, a neighbor or friend's opinion often holds the most weight. We are more than happy to provide you with a list of references, or click here for a few words from our clients.
If you'd like information about the steps to take to begin your journey to new countertops, please visit the Our Process page. You'll find all you need to know to make your project run smoothly, from material selection to installation.
We Look Forward To Working With You!
A FEW WORDS FROM OUR CLIENTS:
"I absolutely LOVE my beautiful new countertops!!! Josh and his crew did a wonderful job in fabricating and installing them. Everything went flawlessly and I couldn't be happier. I will recommend Monarch Marble & Granite to everyone I know. Thank you all for a perfect, professional, and painless purchasing experience from start to finish."
"Jack and I want to thank you and all the guys who came out for the install for a professional and beautiful job on the countertops. The craftsmanship is so excellent, the corners and edges are just amazing and everything is more outstanding than I anticipated. We enjoyed meeting and talking with the guys, and the clean up was much appreciated."
"Counters came out great and the crew was very respectful and clean. The experience was stellar."
"We were so impressed with the service and employees of Monarch Marble & Granite. There was a nice selection of materials. Quotes were given immediately. Pricing was great. The job was completed on time. Care was given not to damage any cabinets, floors or appliances. Clean up was remarkable. This is a small family owned business. It is obvious the owners are going the extra mile to please their customers.
We could not be more pleased!"
"Thank you and your team for doing such a beautiful job with the countertops in our new Idagon home! They look fabulous – we are so happy!! Thank you also for your help and patience along the way as we made decisions."
"Thank you for a great job. We love our counters. The install guys were very professional, friendly, and even cleaned up!"
"Thank you Josh & Brooke & Crew! You did a wonderful job! I LOVE my kitchen! I appreciate your hard work!"
"Irene and I want to thank all who worked with Sleep's Construction on counters in our new home, and on our European style masonry heater/fireplace...It was wonderful to work with professionals."
"Thank you so much, we really like them all!"
"The countertops are BEAUTIFUL! Please tell Josh and the gang how much we like them. Thanks again for all your help with this. As they say, you guys rock!!"
"The countertops look incredible...we both absolutely love them! Please let Josh know we really enjoyed having him and his crew here. We truly appreciate Josh's craftsmanship and professionalism as well as the entire crew's work ethic."
"Very happy with the countertops. Thank you!"
"We love the granite! Even my son thanked me for having it put in his bathroom. The guys were nice & efficient. Thank you."
We are happy to provide local references, from contractors to homeowners. Just give us a call!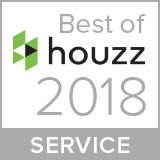 WE ARE PROUD TO ANNOUNCE THAT WE RECEIVED THE 2018 BEST OF HOUZZ AWARD FOR SERVICE!
CHECK OUT THE PRESS RELEASE BELOW, AND VISIT US ON HOUZZ BY CLICKING HERE.
Monarch Marble & Granite of Sandpoint, Idaho
Awarded Best Of Houzz 2018
Over 40 Million Monthly Unique Users Nominated Best Home Building, Remodeling and Design Professionals in North America and Around the World
[Sandpoint, Idaho], January 17, 2018 – Monarch Marble & Granite of Sandpoint, Idaho has won "Best Of Customer Service" on Houzz®, the leading platform for home remodeling and design. The locally owned countertop granite and quartz fabrication shop was chosen by the more than 40 million monthly unique users that comprise the Houzz community from among more than one million active home building, remodeling and design industry professionals.
The Best Of Houzz is awarded annually in three categories: Design, Customer Service and Photography. Design award winners' work was the most popular among the more than 40 million monthly users on Houzz. Customer Service honors are based on several factors, including the number and quality of client reviews a professional received in 2017. Architecture and interior design photographers whose images were most popular are recognized with the Photography award. A "Best Of Houzz 2018" badge will appear on winners' profiles, as a sign of  their commitment to excellence. These badges help homeowners identify popular and top-rated home professionals in every metro area on Houzz.
"We're so pleased to award Best of Houzz 2018 to this incredible group of talented and customer-focused professionals, including Monarch Marble & Granite," said Liza Hausman, vice president of Industry Marketing for Houzz. "Each of these businesses was singled out for recognition by our community of homeowners and design enthusiasts for helping to turn their home improvement dreams into reality."
Follow Monarch Marble & Granite on Houzz
About Houzz
Houzz is the leading platform for home remodeling and design, providing people with everything they need to improve their homes from start to finish – online or from a mobile device. From decorating a room to building a custom home, Houzz connects millions of homeowners, home design enthusiasts and home improvement professionals across the country and around the world. With the largest residential design database in the world and a vibrant community powered by social tools, Houzz is the easiest way for people to get the design inspiration, project advice, product information and professional reviews they need to help turn ideas into reality. For more information, visit www.houzz.com